Training – The constraints of underwater shooting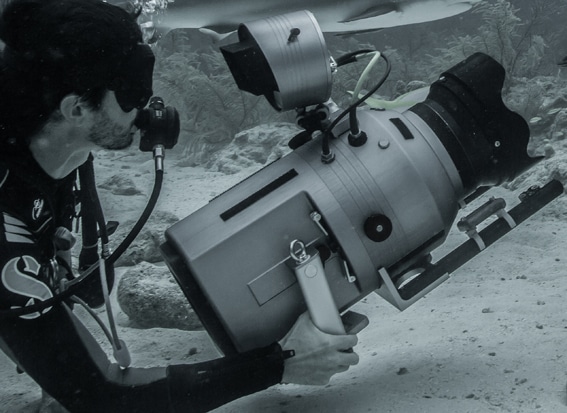 Audience:
Production director, stage managers or future stage managers, future production director
To follow or to have followed a formation of production director or to attest to an experiment of director of production or steward.
Goals and objectives:
Understand the technical requirements of an underwater shoot.
Take into account the regulatory framework of an underwater shoot.
To take into account the meteorological constraints of a filming at sea
Identify communication problems in underwater environments
Strengths of the cours:
Intervention of a director of photography and a director of Diving.
Practical situation at sea
Establishment of a nautical board
Setting up Intercom Surface Surface
Number of hours:
Trainers:
Jean Charles GRANJON

: Director of photography & diver with international shooting experience.

Bruno Scheerlinck: Diving Director.
Contents:
Day 1: Choosing an Underwater Filming Site / Managing Non-Diver people
Day 2: Characteristics of the underwater housing and implementation of an underwater shoot (lighting and underwater communication)
Course dates: nc
Program and price: ICI
Financing of the training: 
Possible funding by your OPCA, employment center or your employer.
Please contact our partner Media-Med .
N'hésitez pas à nous contacter pour toute question ou demande de devis