Training – Underwater Operator Assistant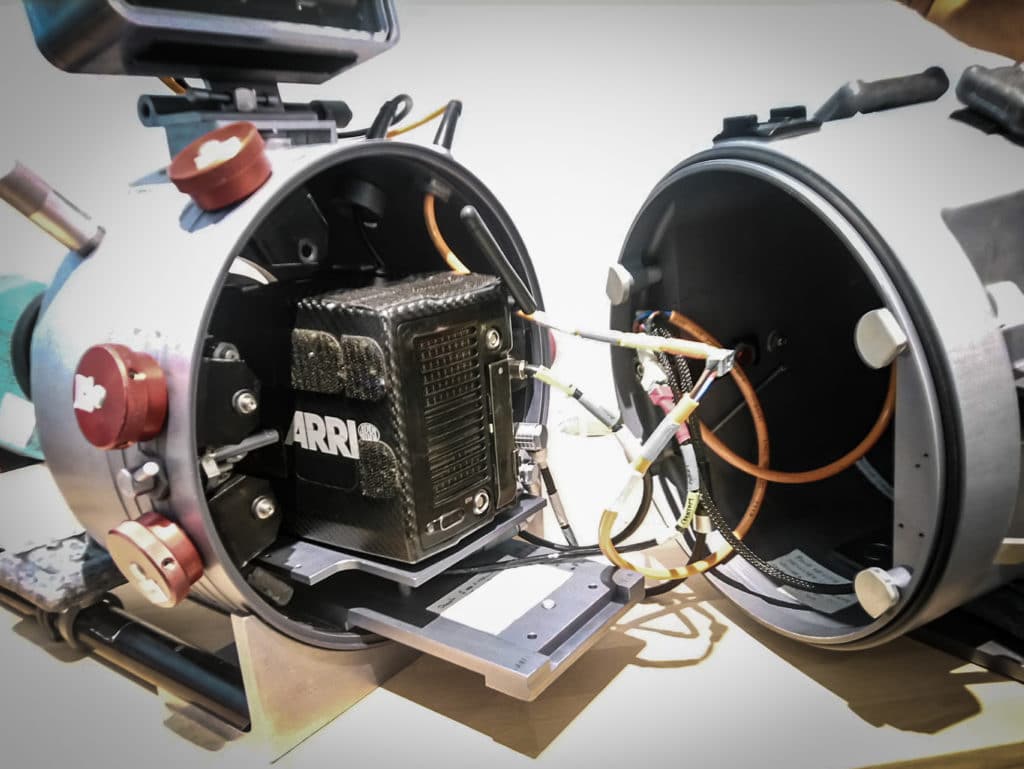 Audience:
Operators fiction and / or documentary assistant.
Have taken a training course on RAW camera shooting (Cifap, Ina etc …) or attest to a 2nd assistant experience on Red, Sony & Arri
Goals and objectives:
Understand the technical and environmental constraints of an underwater shoot.
Prepare a underwater multi camera housing on different technical configurations.
Identify and anticipate the expectations of an underwater operator.
Strengths of the course:
Intervention of a director of photography (Cinema and wildlife documentary), and a director of Diving
3 underwater camera housing, DSLR equipment, Canon / Red / Arri film equipment.
Academic content accessible remotely
Number of hours:
Trainers:
Jean Charles GRANJON

: Director of photography & diver with international shooting experience.

Bruno Scheerlinck: Diving Director.
Contents:
Day 1: The academic bases of digital cinema / the environment of an underwater shooting
Day 2: Underwater camera housing techniques and ergonomics
Day 3: Workshop: Underwater camera housing configuration for DSLR and ARRI mini camera
Day 4: Workshop: Underwater camera housing configuration for camera RED and ARE RAW
Day 5: Communication in underwater shooting / Maintenance of the Underwater camera housing
Course dates: nc
Program and price:right here 
Financing of the training: 
Possible funding by your OPCA, employment center or your employer.
Please contact our partner Media-Med .
N'hésitez pas à nous contacter pour toute question ou demande de devis