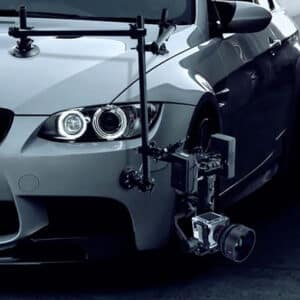 The Hulk car device from DigitalFoto is specially designed for the DJI RS3, RS3 PRO, RS2, RSC2, Ronin M & S as well as the Zhiyun Crane 2S and 3S. This system allows you to capture moving footage such as car chases or motorcycle rides, while maintaining professional quality shots.
Installation is quick and easy thanks to its 3 suction cups that can support a resistance of 55 to 100 kg, its shock-absorbing arm and its anti-vibration system on cable. The maximum load capacity of the Hulk device is 9 kg. The DJI RS2 battery base is included (the Ronin S battery base is optional).
Do not hesitate to contact us for any question or request for quotation.