BLUEARTH PRODUCTION
MARSEILLE
BLUEARTH PRODUCTION
MARSEILLE
As an audiovisual agency specializing in marine image, we are at the forefront of artistic and technical innovation. We are part of the French Association of directors of Photography ( AFC )
Fully dedicated to protecting the ocean, our CO2 emissions are fully compensated and 100% of our profits back are channelled into producing documentary films that promote Environmental ans social transition.
Line PROD – Bluearth production
We provide other documentary producers, advertisment and feature films industry with our expertise in underwater and marine filming. Our continuous investments in technical development keep us always at the forefront of artistic proposals
UNDERWATER SHOOTING
We are involved in demanding underwater filming. Advertisement, tv series, featured movies, or documentaries… all are opportunities for us to put into practice our knowledge of marine environment.
Executive PROD – Bluearth studio
As line producers we involve our artistic sens and technical means on scenario and projects bond to the ocean with a strong marin culture and deep environmental values, where man and nature interact in a process of perpetual transformation.
SCOUTING
Our expertise in the marine environment allows us to anticipate the constraints of submarine filming in order to identify the most suitable places of filming and thus optimize the resources and means of your production.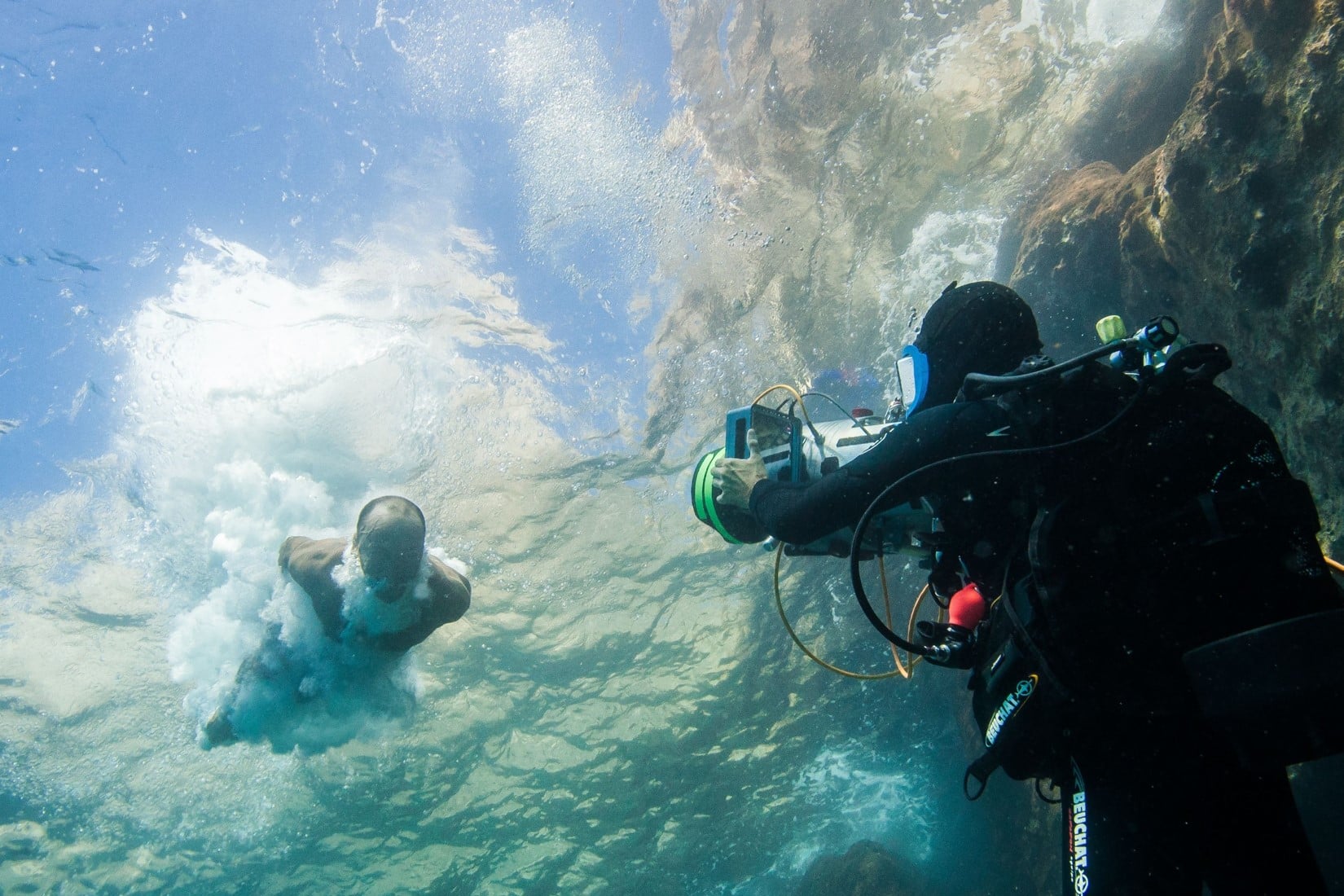 Latest news and interventions !
Enjoy the entire Bluearth Production portfolio
Movies, documentaries, short-films, clips …

CAMERAS
4K professionnal caméras rental


LIGHTING
Lighting rental for underwater shootings

STUDIOS
Studios rental for underwater filming
Bluearth production is specialized in underwater filming of documentary and fiction films.
We fit the needs of high end quality pictures and propose several solutions to match every technical demands.

Want to rent video equipment?

Bluearth offers you different rental services, to make your films, clips…

Rental of cameras, caissons, lighting, boat, studios …etc
Contact us for more information.