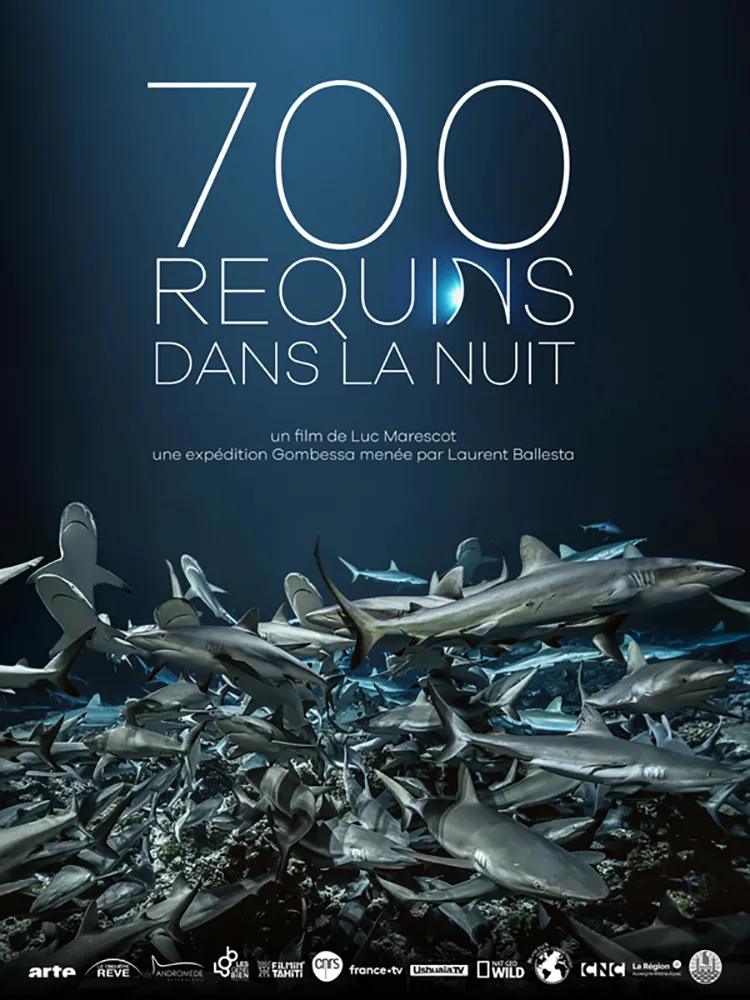 3 weeks of night shooting in the middle of a shark frenzy.
Category: Documentaire
Diffuser: ARTE
Equipment: Rebreather / SUBSPACE housing / Underwater filming in 4K slow motion
Underwater shots: Jean-Charles Granjon
Synopsis: Laurent Ballesta went to observe a gathering of thousands of groupers during the full moon of June 2014 (The Grouper Mystery) in the southern pass of the Polynesian atoll of Fakarava, where he discovered a pack of more than seven hundred grey sharks. How can this unprecedented density be explained? Could it be that social behaviors govern this wild horde? During three years of preparation, with the other divers of the international scientific team he leads, they will tame their fear by abandoning the defensive reflexes that provoke the aggressiveness of sharks, with the aim of slipping into the heart of the unleashed pack to study and film it from the inside.