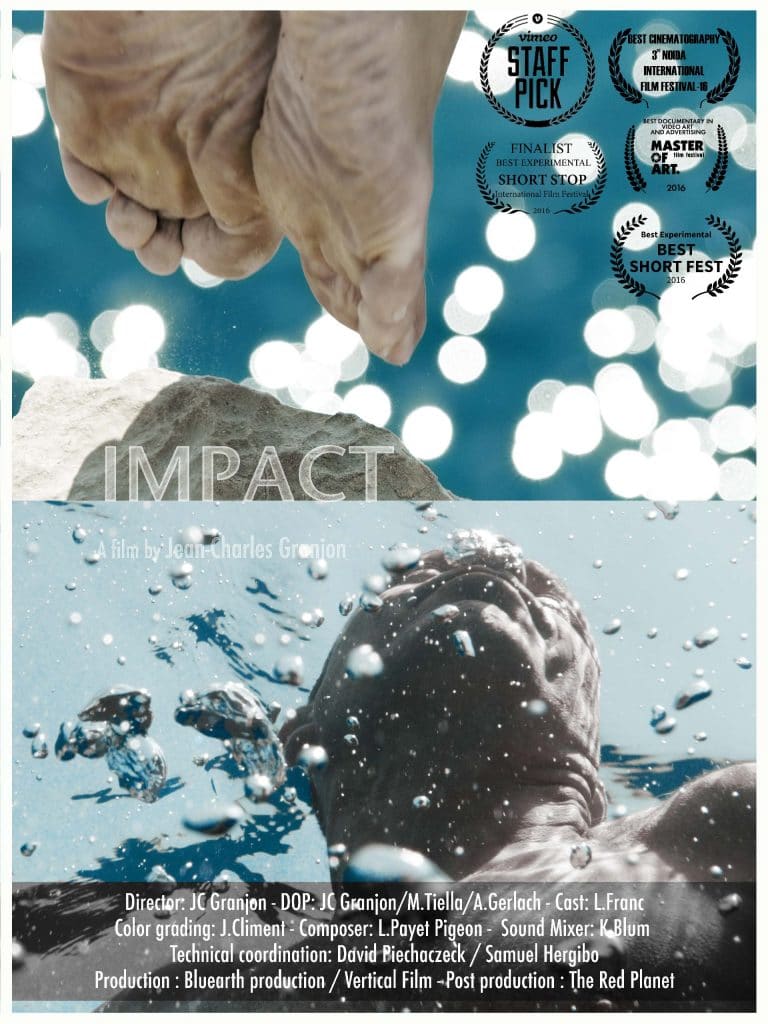 The vertical format, the resolution (4K), the slow motion (1000 fps), and the shooting environment (cliff and underwater), make this film a technical world first.
Directed by Jean-Charles Granjon, Impact is a collective adventure made possible by Lionel Franc and the Bluearth production team.
Directors: Jean-Charles Granjon
Production: Bluearth Production
Category: Experimental short film
Pictures: Jean-Charles Granjon / Maurizio Tiella / Albrecht Gerlach
Team and technical means:
2 Phantom Flex 4K
Zoom angénieux and Fujinon Cabrio
A boat
8 members of an exceptional team!
Synopsis: Impact tells the story of a high-flying diver's inner journey in the few seconds before his flight.
Awards:
Best cinematography – Noida international film festival (India)
Best video art and advertisement – Master of art film festival (Bulgaria)
Best experimental – short stop international film festival (UK)
Finalist – New York film and TV (US).
Best experimental – Best short fest (Canada).