Mascarade – Nicolas bedos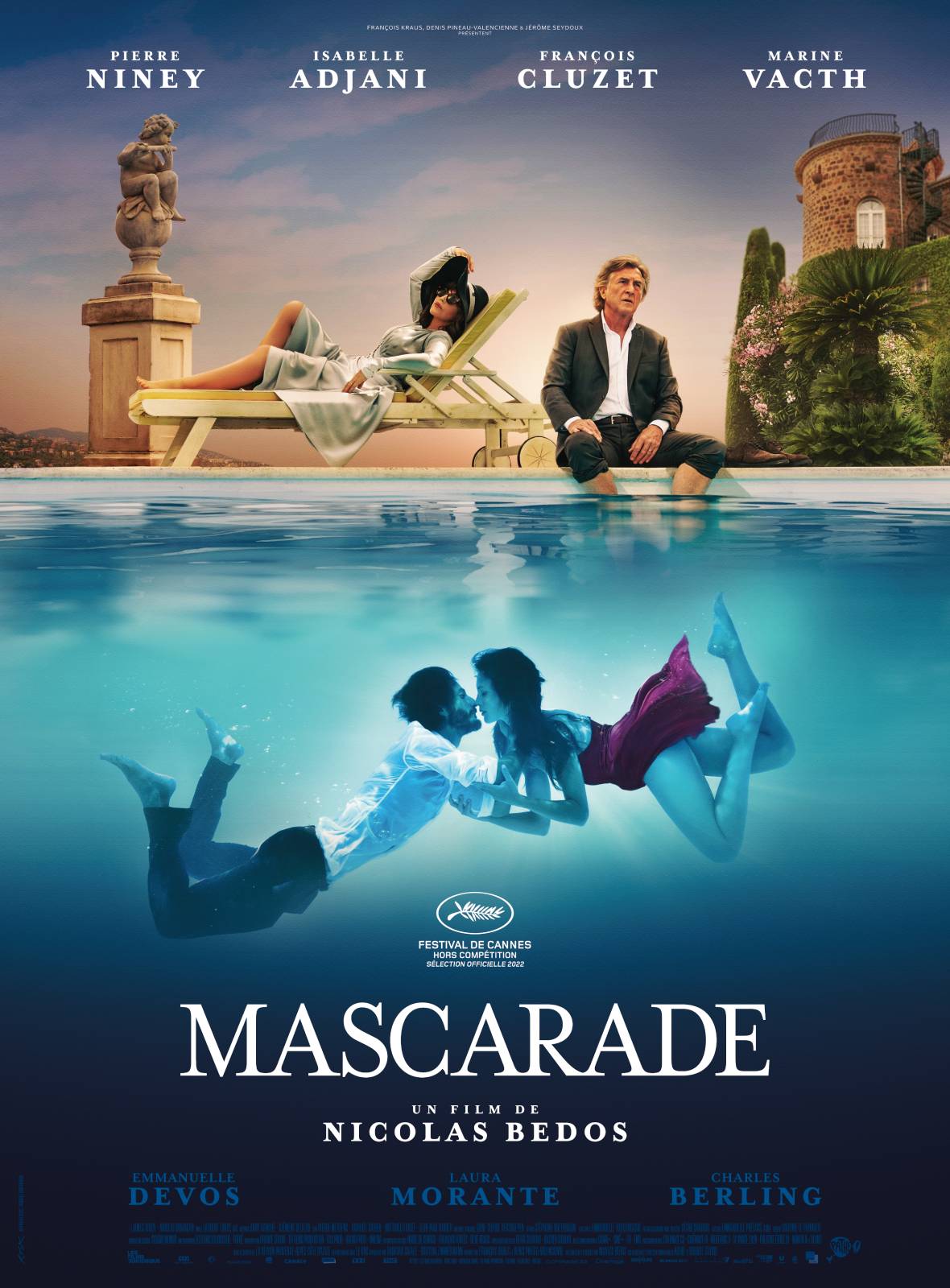 Very happy to have been involved in the shooting of Nicolas Bedos' latest film, Mascarade, with Pierre Ninet, Isabelle Adjani, François Cluzet and Marine Vatch. For Mascarade we shot with an Arri mini LF and provided the underwater crew, our multi-camera housing, the mini LF, the optical motorization and the point control, our Splash Bag as well as a Nikon D800 with the seacam housing.
Technical resources : Arri mini LF / Nikon D800 / Splash bag / Seacam housing 
Directors : Nicolas Bedos
Casting :  Pierre Ninet / Isabelle Adjani / François Cluzet
Distribution : Pathé
Category : Feature film
Synopsis : The attractive Adrien was promised a career as a dancer, until a terrible motorcycle accident. Today, he is maintained by Martha, a former movie star living on the French Riviera. Everything changes when Adrien meets the beautiful young Margot. The latter lives from swindles and manipulations. They join forces to set up a diabolical scam using a sentimental masquerade. They target Simon, a real estate agent.
Nous travaillons en pleine confiance avec des partenaires talentueux, avec qui nous produisons des images, documentaires, longs- et courts-métrages, fictions, clips, formations.