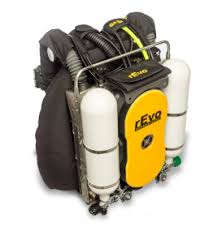 Features / accessories:
 Accessory of naturalistic filming, we chose rebreather for his discretion, autonomy (4 hours of immersion ), security. We have chosen the REVO III mini for its manufacturing quality, operational intelligence and modularity.
Hybrid Recycler, its electronic and mechanical operation guarantees unparalleled reliability.
Don't hesitate to use the form below for any question or request for quote.